Smartphone Nature photography
Adresse: Hamngatan 4, 621 57 Visby
Karte anzeigen
Adresse: Hamngatan 4, 621 57 Visby

Smartphone Nature Photography
If you like the Nature, photography and have a smartphone – this is your workshop!
Gotlands Nature is photogenic
Gotland is a beautiful island. Spring, summer, autumn or winter, the season doesn't matter.
The landscape of Gotland inspire and has all times inspired nature photographers. The state of the art smartphones have advanced built-in cameras with very good lenses and sensors. In good light conditions they can challenge high quality DSLR cameras. It's easy to shoot with a smartphone!

The workshop: Smartphone Nature photography
During a morning we walk along a beach and search for fascinating objects or views to shoot. We try different perspectives, distances, objects and light conditions. We mix different photographic ideas. Together in the group we inspire each other and build energy to get nice shots. During spring and summer, Gotland is very rich in blooming plants and beautiful orchids. May be you catch a Military Orchid? Or you will shoot a very strange lime stone fossil. At the end of the session we look at each other pictures to develop as photographers.

Course leader Jim Sundberg
Jim runs the business GotlandNature and is a very engaged Nature photographer. During the winter season he work as a secondary school teacher. His pedagogic skills are appreciated. Mostly he work with a DSLR Canon equipment. Always Jim's iPhone is in the pocket, ready to shoot with! Pictures here: www.instagram.com/gotlandnature

Included.
Coffe/tea, cinnamon bun and fruit.
Experienced leader.
Group size: Minimum 4 and maximum 8.

Workshops 2019.

Visby, Leva Kungslador, Sunday April 7.

Schedule Smartphone Nature photography.
09:00 Meeting.
09:15 We stroll along a beautiful beach and search for fascinating photo objects and views. Coffee break during walk.
11:15 Together we look at and discuss each others pictures.
12:00 End of workshop.
Mehr anzeigen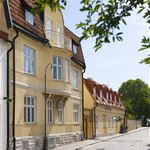 Bed & Breakfast
Entfernung: 19 Meter
Welcome to Wisby Residence B&B, your accommodation centrally located in the harbor and close to the park of Almedalen. In just a few footsteps you can enjoy the seaside and the city of Visby.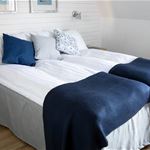 Hotel
Entfernung: 41 Meter
Hotel Stenugnen ist ein persönliches und modernes Dreisterne-Hotel im innerhafen, zentrale Visby. Wir haben der historischen Ringmauer in unsere Garten. In der nähe zum Bad und Botanische Garten.
Jugendherberge
Entfernung: 6 Meter
At Visby Vandrarhem you stay in newly renovated (2011) rooms in the center of world heritage town Visby. A view of the Baltic sea from almost every room and a wonderful terrace where you can enjoy your breakfast or a glass of wine. A perfect base for your Gotl