Fröjel Resort
Address

: Fröjel Göstavs Fröjel Göstavs 801, 623 55 Klintehamn
show map
Location
: Western Gotland
(Coastal)
Hotel | Holiday from the first moment to the last

The Fröjel Resort is a newly built holiday and spa resort on the Swedish Baltic island of Gotland.

A holiday resort for high standards and exceptional well-being!
Fröjel Resort has a fabulous location close to the sea. The Fröjel Resort offers hotel and apartments as well as an indoor swimming pool.

The hotel reception is also used to welcome and look after guests in our apartments. It offers the individuality of a stay in an apartment combined with the comfort of not being on your own if you don't want to be. In the reception you can find a selection consumables and kiosk products for sale.

Our chefs are not committed to any particular regional or country-specific cuisine. You have the choice of fish, meat and vegetarian dishes – freshness, quality and skilled preparation ensure that everything is always delicious and tasty.

The restaurant is open to all our guests, whether you are staying at the hotel or in an apartment.

Another highlight of the Fröjel Resort is the centrally located poolhouse. The water in the large pool measuring 23 x 40 ft is kept at a comfortable 82 °F and there are massage jets, a geyser and a waterfall shower. There is even a whirlpool for additional relaxation, and the poolhouse features a spacious sauna.The relaxation area measures a total of 2,700 sq ft.

Guests can also enjoy massages, aromatic baths and beauty treatments in the poolhouse spa. As you would expect on a proper spa holiday!
Restaurant
Smoking not allowed
Pets allowed
Facilities and services
Capacity

Number of floors: 1

Number of bars 1

Conference rooms: 1

Built in year

Facilities

Conference Room

Wireless Internet

Coastal (0-800 m from the water)

Eat & Drink on site

Leisure facilities

Bicycle rental

Indoor pool

Sauna

Parking

Special requirements

Allergy-friendly

Smoking not allowed

Pets allowed
Good to know
Check in (earliest)

Check out (latest)
Compare "Fröjel Resort" with similar alternatives
Feel the serenity as you gaze out over the beatiful landsacape and one of the most beautiful sights Gotland has to offer; Karlsöarna. This newly built "hide away" is located on the famous costline Ekstakusten situated 40 kilometres south of Visby. A short distance from the hotel you have the small authentic fishing village Djupvik and a small beach. Bicycles are included in every room so you will have the best opportunity to explore the wonderful surrounding or why not relax at you own terrace or take a swim in the pool...
Boasting a garden, Warfsholm is situated in Klintehamn. Among the various facilities of this property are a bar and on-site dining. Both free WiFi and private parking are accessible at this property. Each room has a private bathroom with a shower. A continental breakfast is served every morning at the property. Hiking is among the activities that guests can enjoy near the hotel.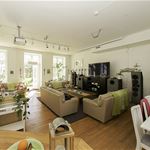 Welcome to Lovely Hejdebo ! We have newly renovated and fresh rooms with around 40 beds divided in single-, double-, family- and multipelbedrooms. All rooms with new and fresh bed clothes. We offer breakfsst (if ordered), café with bigscreentv and a help your self kitchen and dining room. A lovely garden with furnisher and barbecue possibilities.